Restaurant & Bar
A FRESH TAKE ON HYKSOS RESTAURANTS
Two international restaurants with mesmerizing food adhering to all tastes and served by friendly, professional and efficient staff.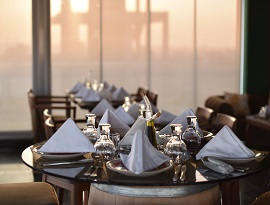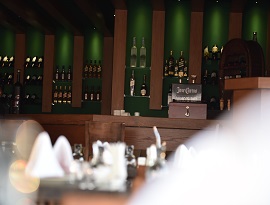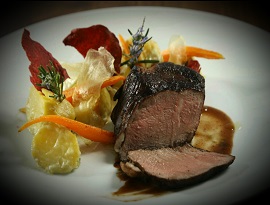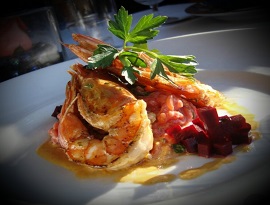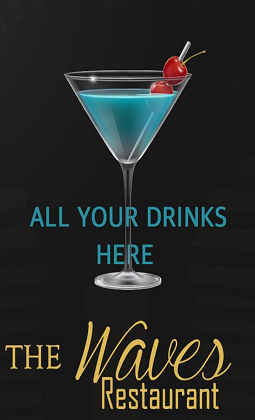 The Waves Restaurant
Unwind in our rooftop in the 8th floor offering stunning panoramic view, which serves a fusion cuisine tapas, and western food. Moreover, the restaurant has a live Oldies entertainments.
Operating hours
Open from 16:00pm till 12:00 midnight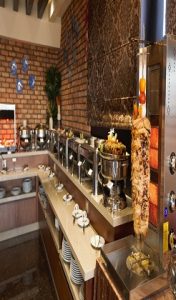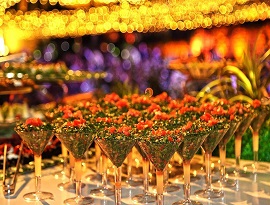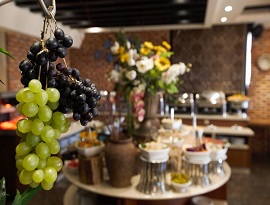 The IRIS Restaurant
The IRIS restaurant located in the 7th floor, combine the modernity and contentment. The relaxing ambiance and delicate dishes make all-day dining restaurant the place to be.
Operating Hours
Open from 6:30 am till 10:30 am for breakfast.
Open from 12:00 noon till 4:30pm for lunch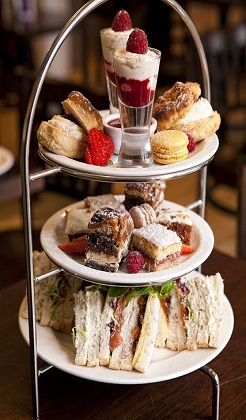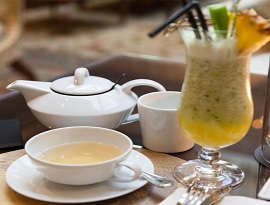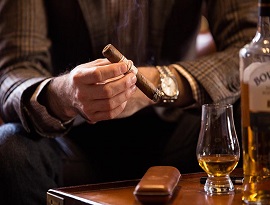 The lobby lounge
Sit back and relax in our elegantly comfortable LOBBY LOUNGE that serves coffee and tea, virgin drinks and specialty cocktails. It's a popular venue for informal business meetings.
Or you can simply relax with a newspaper.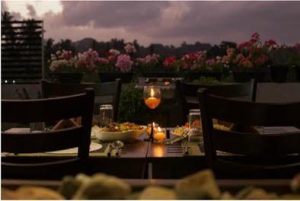 Sky Garden
SkyGarden restaurant and bar redefines sunset destinations while offering fancy dining atmosphere and the ideal location for post-work catch-ups or weekend chill outs with your friends. Located on the 3rd floor, the restaurant is elegant and stylish, It offers an exceptional dining experience, which will thrill your senses, along with stunning views of the city. Our rich menu, a mix of oriental and western items, is also served artfully prepared drinks from our carefully tailored menu making it the best place to start the day from with daily live bands Operating Hours Open from 17:00 pm till 1:00 am